Sicily is the largest of the Italian islands, separated from the continent by the Strait of Messina and surrounded by the Ionian, the Tyrrhenian, and the Mediterranean Seas. It became part of Italy in 1860 during the Italian unification.
This land has unique and the intense sceneries, scents and flavors of uncontaminated nature, volcanoes are symbols of the irresistible beauty and vitality of this incredibly charming region, mountains, crystal-clear water and the beauty of its seabeds, a world treasure certified by UNESCO and can be discovered, understood and experienced through a series of itineraries dedicated to areas of interest ranging from nature to history and traditions.

From the historic cities of Catania, Acireale, Siracusa to the Etna region with its volcanic landscapes, fertile wine country; Noto, Ragusa, Modica and the other honey-hued Baroque towns of the south; the Greek temples of Agrigento, Selinunte and Segesta; Roman sites like Piazza Armerina; km and km of sandy beaches; Taormina, the pearl of the Ionian sea.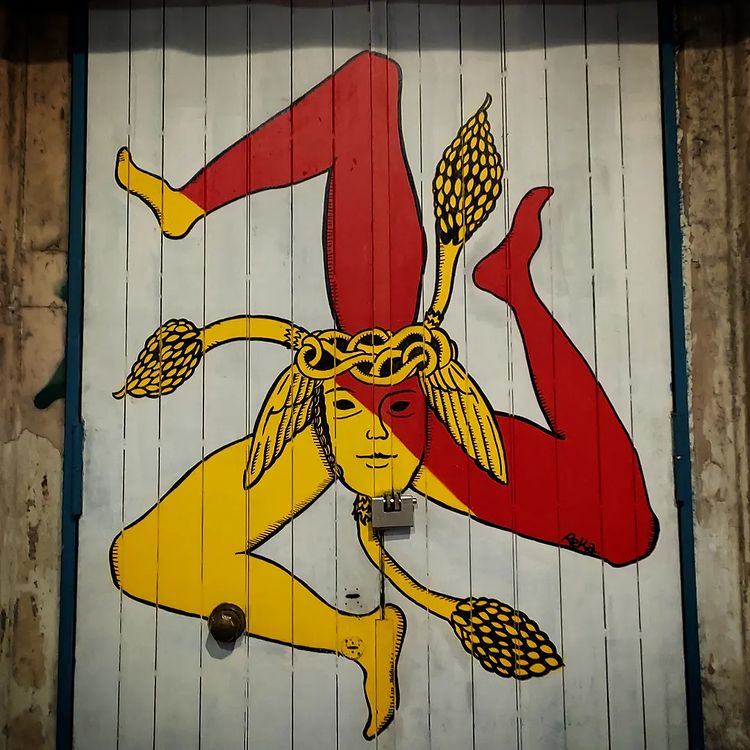 Trinacria is the ancient name for the island of Sicily and now you can see almost everywhere, the ceramic or terracotta sculptures. This is the typical Sicilian folklore and are often used as garden ornaments, hanging ornaments, or even as door knockers. Like the fancy Teste di Moro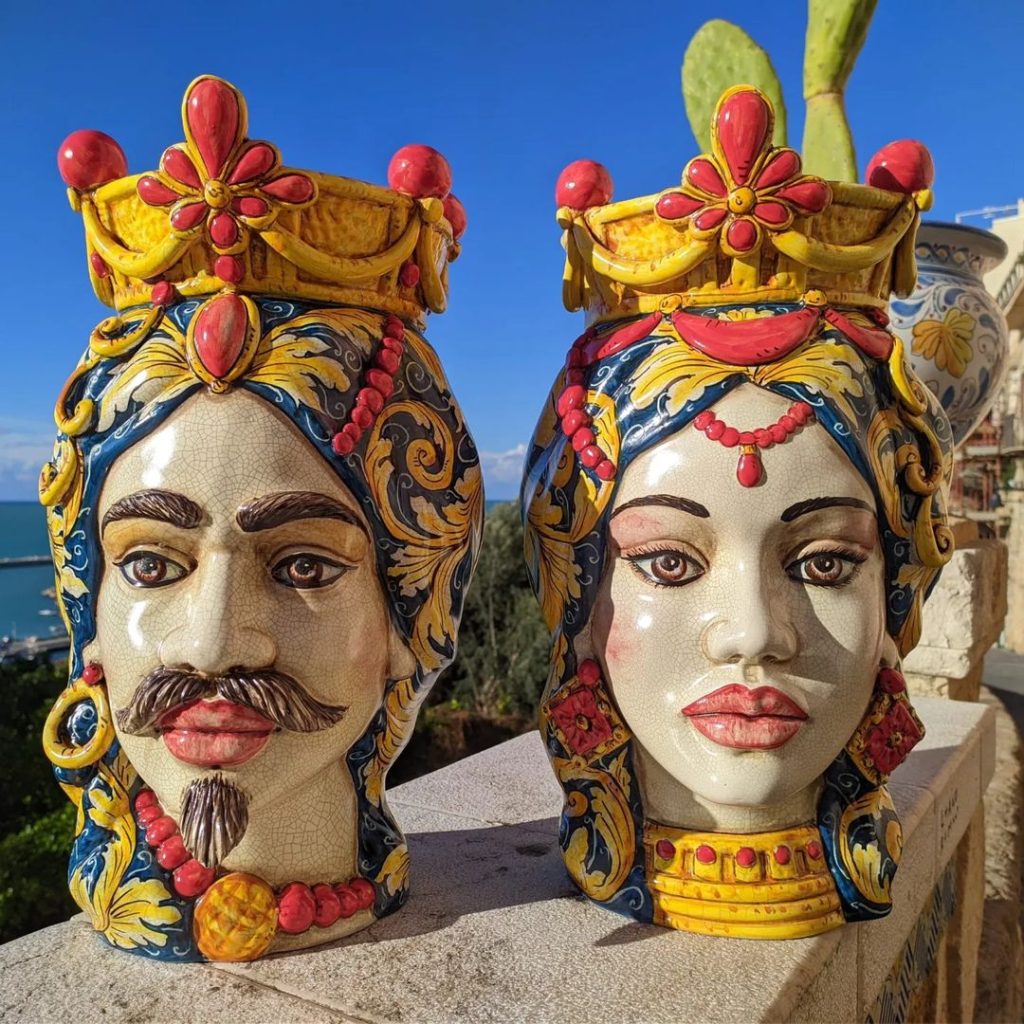 Wherever you turn you will see evidence of Sicily's 3,000 years of history as the strategic crossroads of Mediterranean Sea. Nowhere else have Phoenicians, Greeks, Romans, Arabs, Normans, French, Germans, Spanish, Italians, and even the British left such an enormous collective legacy. The island is a vast open-air museum.
Sicily has a mild climate that makes it an attractive destination for much of the year and stunning food and wines.
Sicilian food is world-famous: arancini, granita, cannoli, caponata, pasta alla norma.
Here a list of food places in Catania.
Check our hints for your trip in the East Coast Sicily.