From cannolo to arancino, Sicilian food is world-famous and every single part of this island is full of different foods. Sicily is one of the Italian regions with the richest variety of recipes. One of the most important aspects of Sicilian cuisine is the quality of the ingredients used cause they are fresh, often produced in Sicily and are wonderfully fragrant and tasty (check the list).
Catania is an ideal destination for foodies with its markets, "a Fera o Luni" in Piazza Carlo Alberto and "a Pescheria" (fish market) where you can find meat, sicilian cheese, fresh vegetables and the "street food". All the food in Catania market is seasonal and grown locally in the fertile volcanic soil of Catania and neighbours cities. The Pescheria is an explosion of sights, sounds and smells bustling and chaotic it's alive with an atmosphere which instantly awakens all the senses.
Now we try to get a list of what you absolutely must try in Sicily.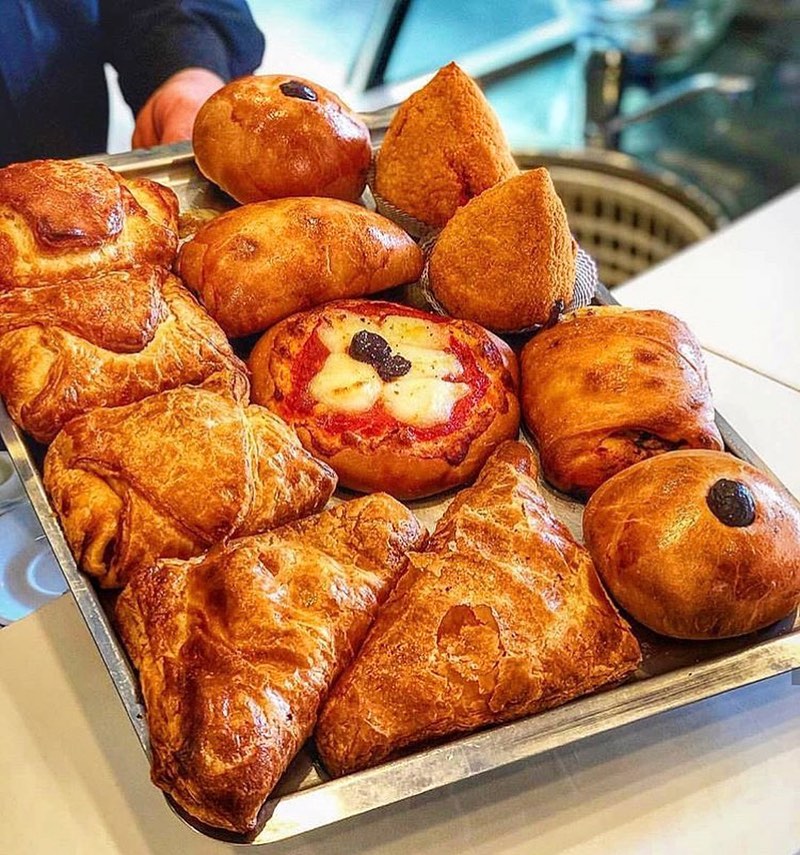 Tavola Calda Siciliana: Arancino, Cipollina, Cartocciata, Siciliana and Pizzetta are the most famous "sicilian fast food". In Catania you see these everywhere, in bars or bakeries. Cartocciata is pastry rolls stuffed with mozzarella, cooked ham, and olives. Cipollina, made with puff pastry, sweet onions, mozzarella, ham, and tomatoes. Siciliana is a fried calzone stuffed with tuma (sicilian cheese) anchovies and black pepper. Pizzetta, come on it's simple.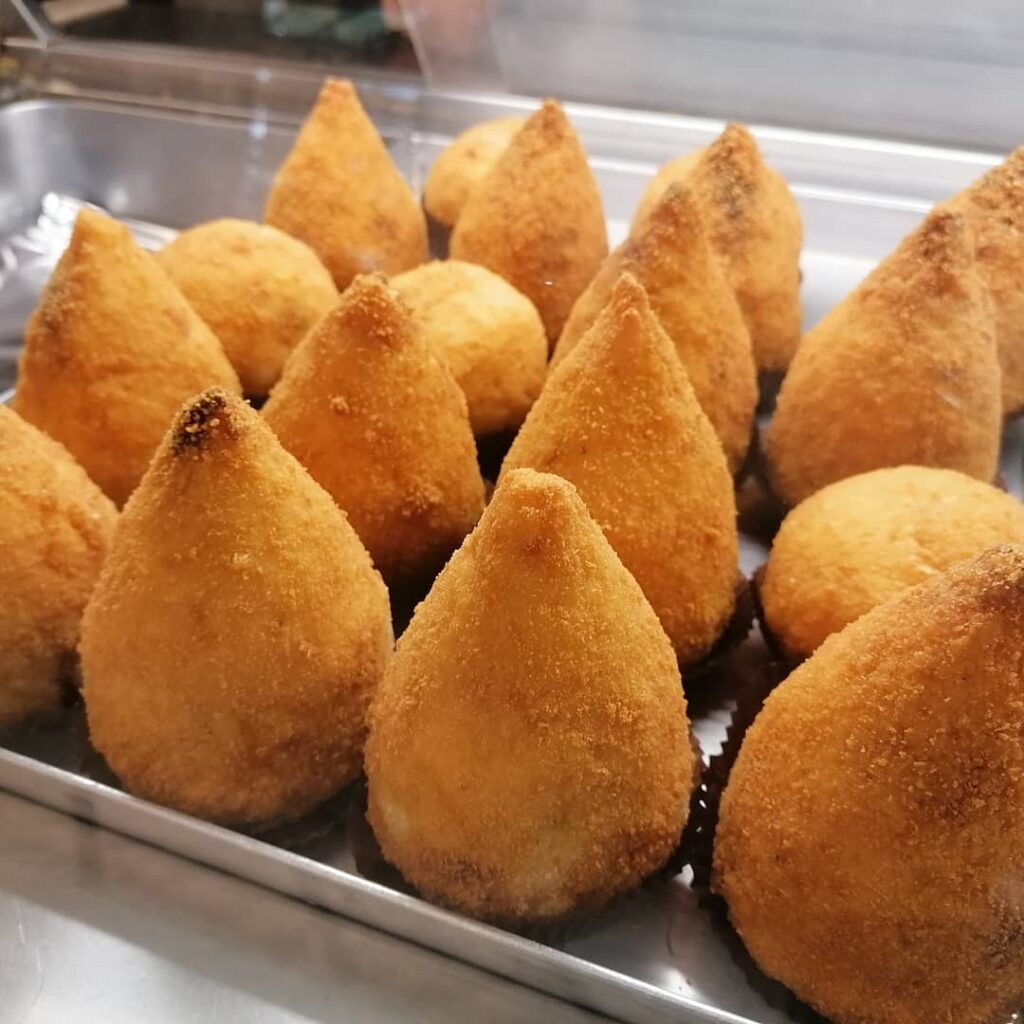 Arancino affair: in Sicily we are in trouble, we have a huge problem with arancino. A part of the island uses a different name for this unique food, arancina (feminine). Basically arancino is rice, deep-fried in breadcrumbs, with various fillings inside (meet sauce, cheese, ham). Different name, different shape: arancino is a triangle, like a volcano, as Mount Etna. In Palermo is a round ball, like oranges. Yes ok, it makes no sense for you but you know, in Sicily food is honor. Are you passionate about cooking?? Let's try to cook arancini homemade with this simple and delicious recipe that we suggest…your friends will be crazy for it. Obviously, it's "our family recipe" and we want share it with you! Click here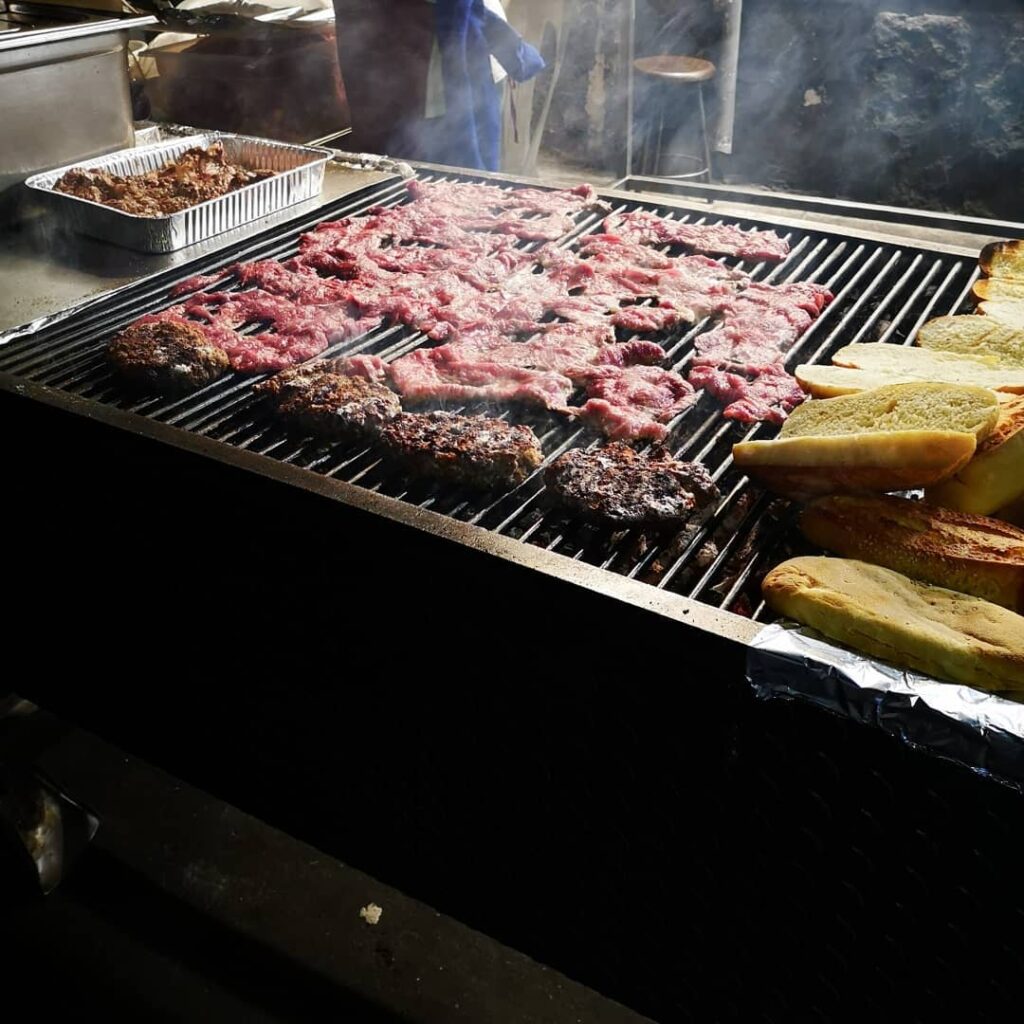 A very traditional street food in Catania is the horse meat (carne di cavallo), which is a delicacy in many European countries. In every corner of the city, you can find bbq; this meat is grilled and served in a sandwich or you can order a steak. If this bothers you, check before ordering.
Columns of the Sicilian food culture are: pasta con le sarde, pasta alla norma, caponata.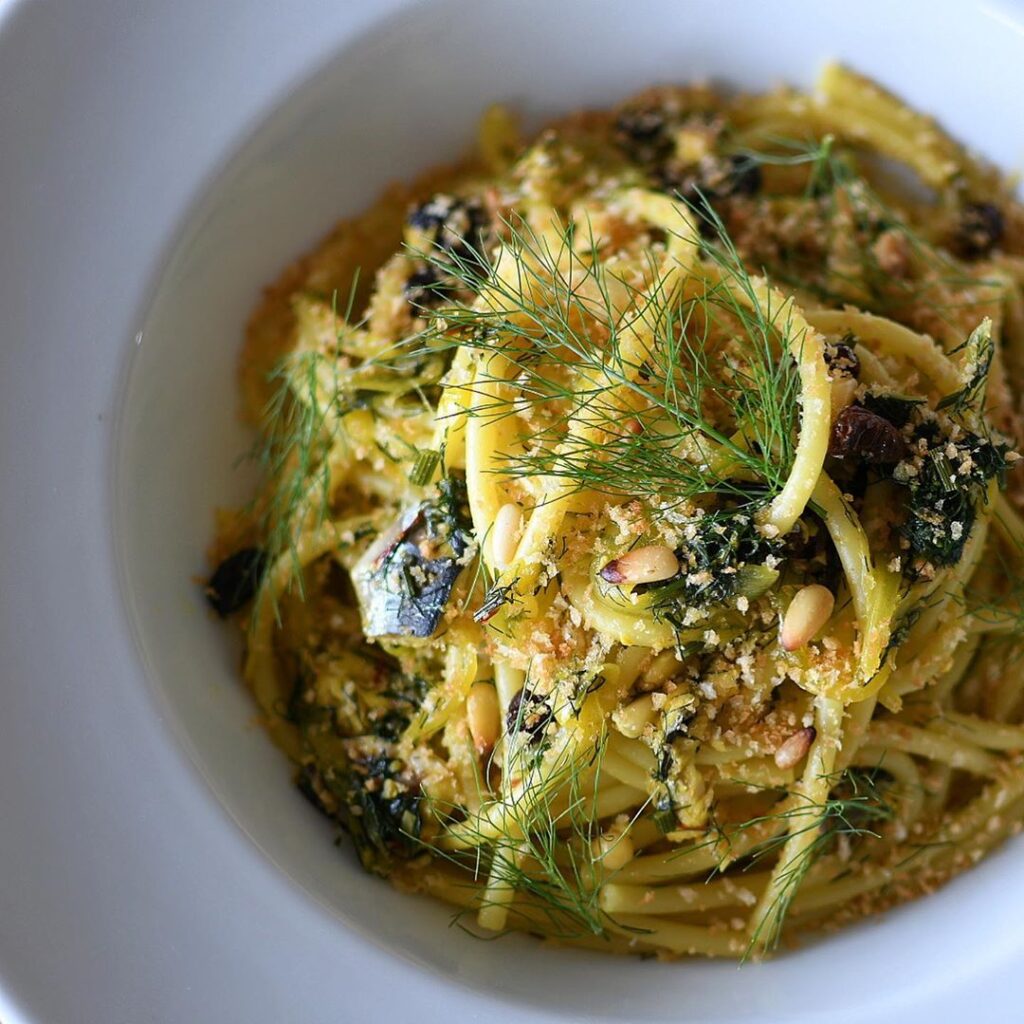 Pasta con le sarde: sardines, fennel, pine nuts, raisins and toasted breadcrumbs.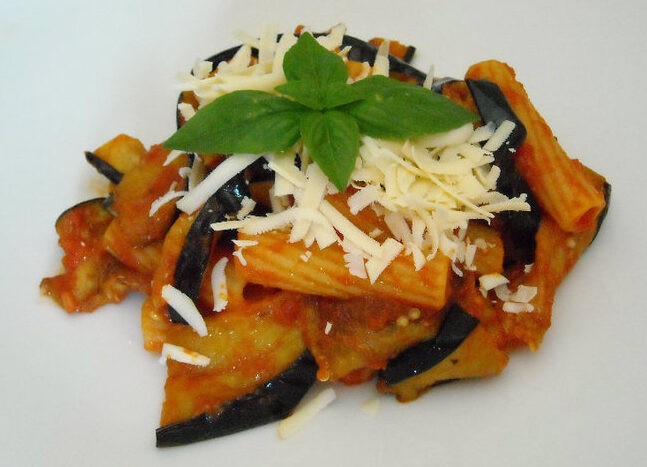 Pasta alla norma: this is our favourite pasta, so we share our family recipe with you.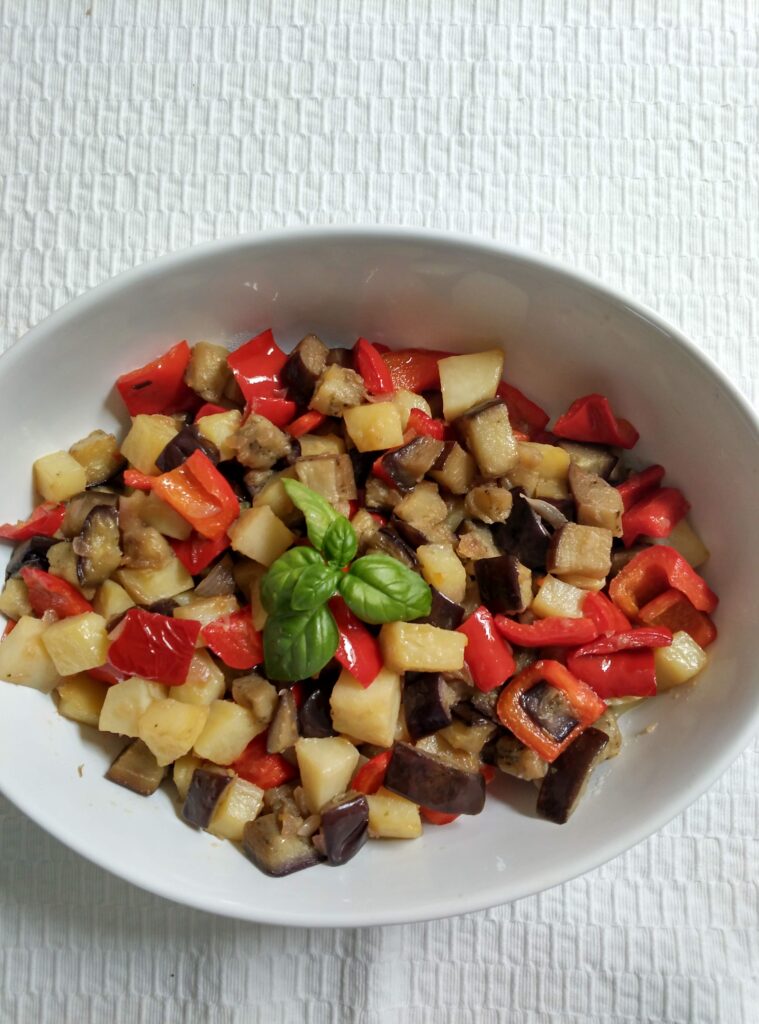 Caponata: the word derives from "capone", the sicilan name of the lampuga, a precious fish once eaten only by the aristocracy, seasoned with the bittersweet sauce tipic of the caponata. People who couldn't afford this expensive fish, replaced it with the cheaper aubergines. Maybe the french ratatouille is more famous but caponata is more tasty! Eggplants, salt, sour and sweet are the secrets of this dish. The real secret is caponata gets better overnight.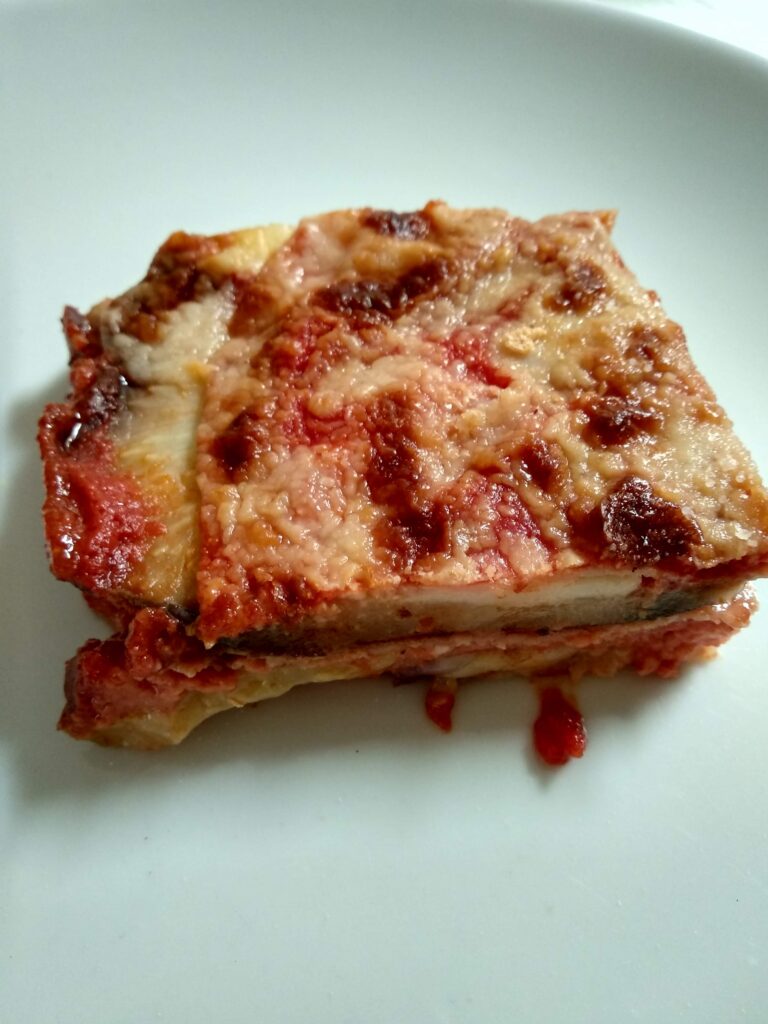 Parmigiana di melanzane: eggplant is sliced, fried, and layered with cheese and tomato.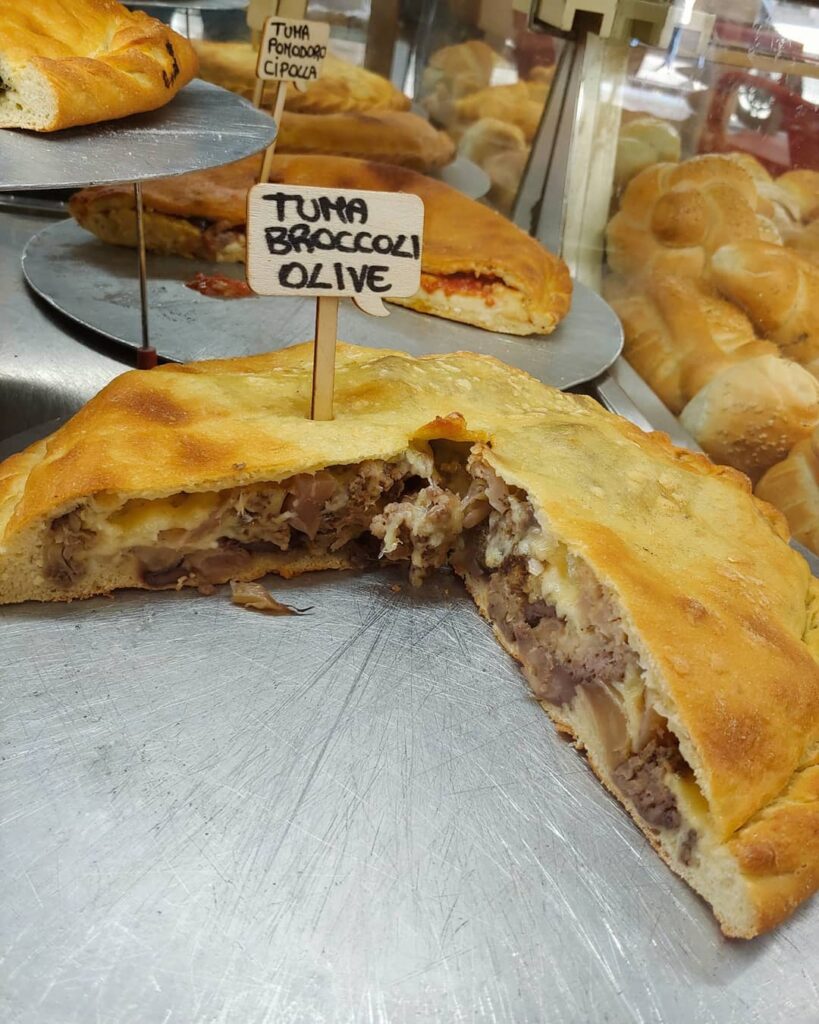 Scacciata: one of the most iconic dishes for the people from Catania is the "scacciata", a sort of rustic savory pie made from bread with fresh and local ingredients (it is not made industrially), it is difficult to find a specific recipe because is passed down from generation to generation. It is typical of the Christmas table but we can find easly all the year and there are literally dozens of ingredient combinations for the stuffing: broccoli, cheese, spinach, sausage, olives.
What about Sicilian desserts?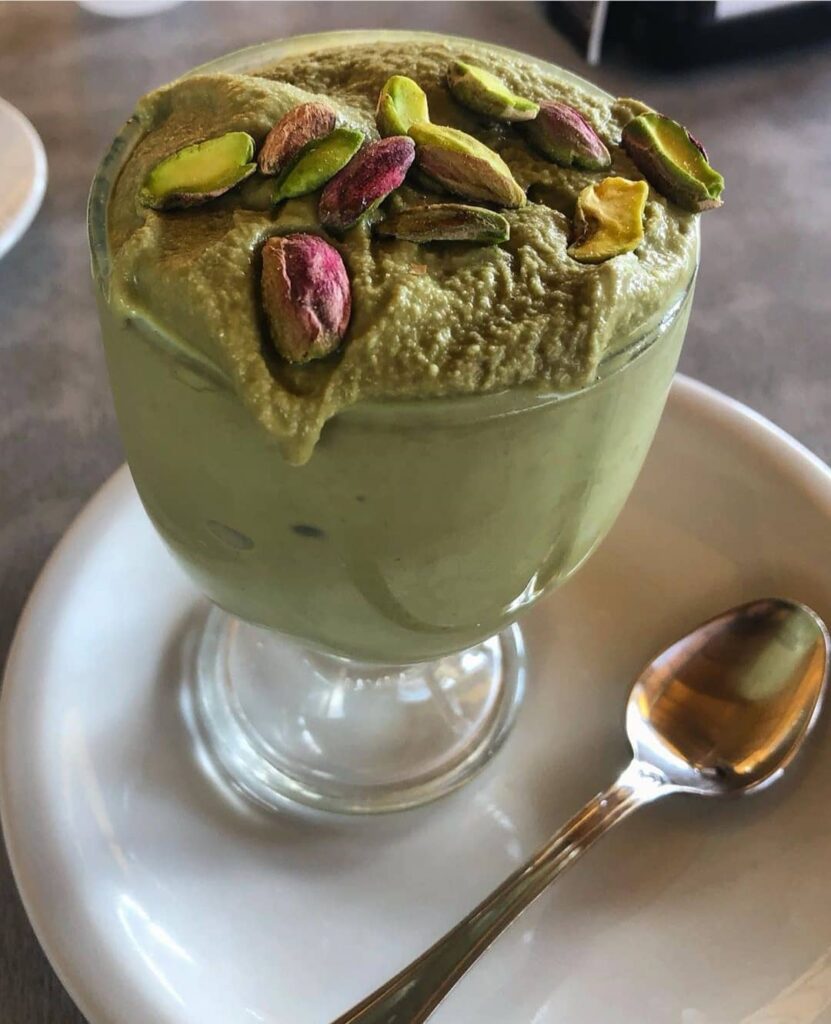 Granita: this is the perfect refreshment 100% from Sicily, the typical summer breakfast. It's just smooth and slushy ice with sugar and fresh fruit; it is accompanied by a brioche bun hot from the oven. Don't miss almond flavour, or pistachio.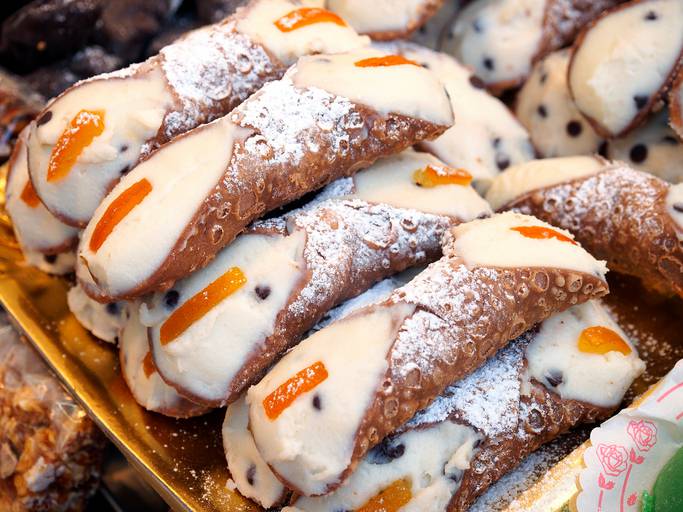 Cannoli: a tube of fried dough gets filled with sweetened ricotta and topped off with candied fruit, pistachios grains, or chocolate chips. The secret is: soft cream inside a crispy shell.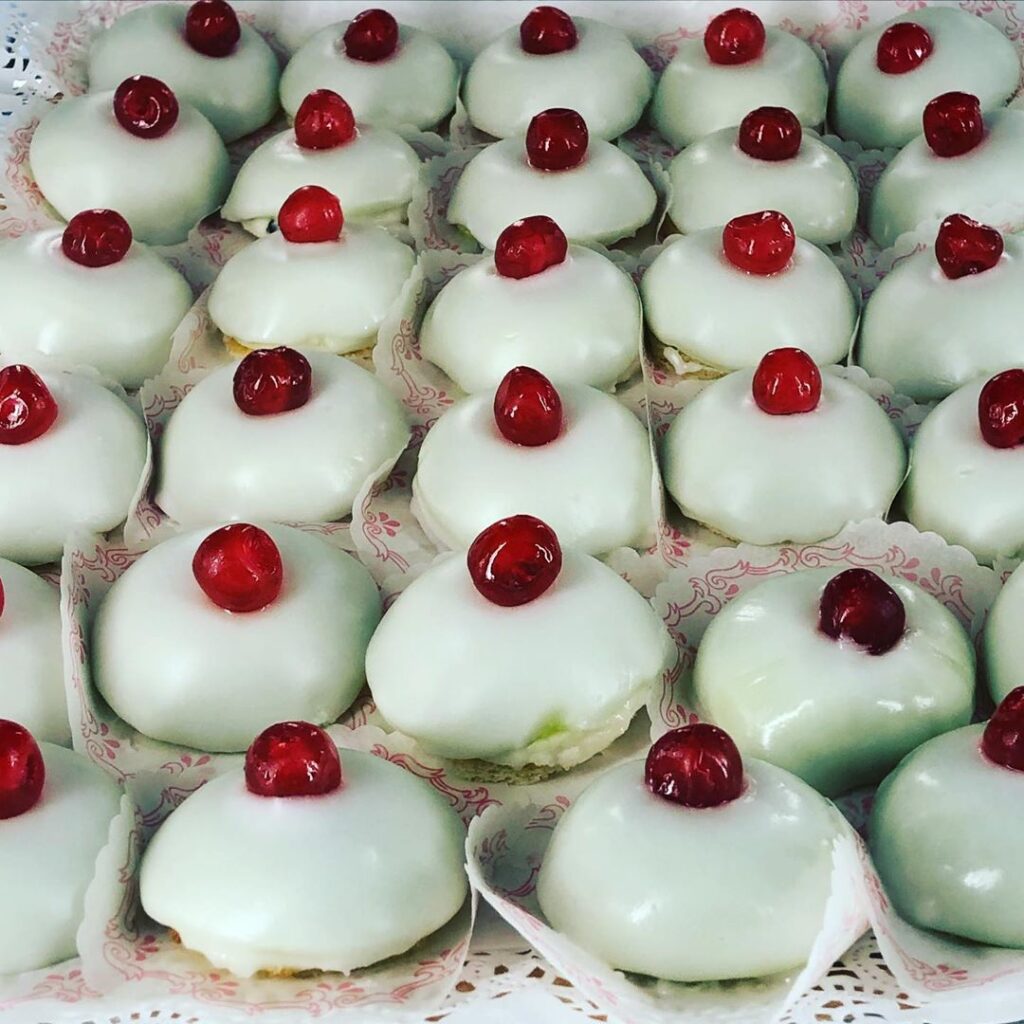 Minne di Sant'Agata: are small cassata made in the form of Sant'Agata's breasts. They consist of sweetened ricotta, with chocolate chips, encased in a marzipan dome, covered in icing sugar and with a cherry on top. They are available throughout the year but traditionally eaten during the February popular east day, 5th of February.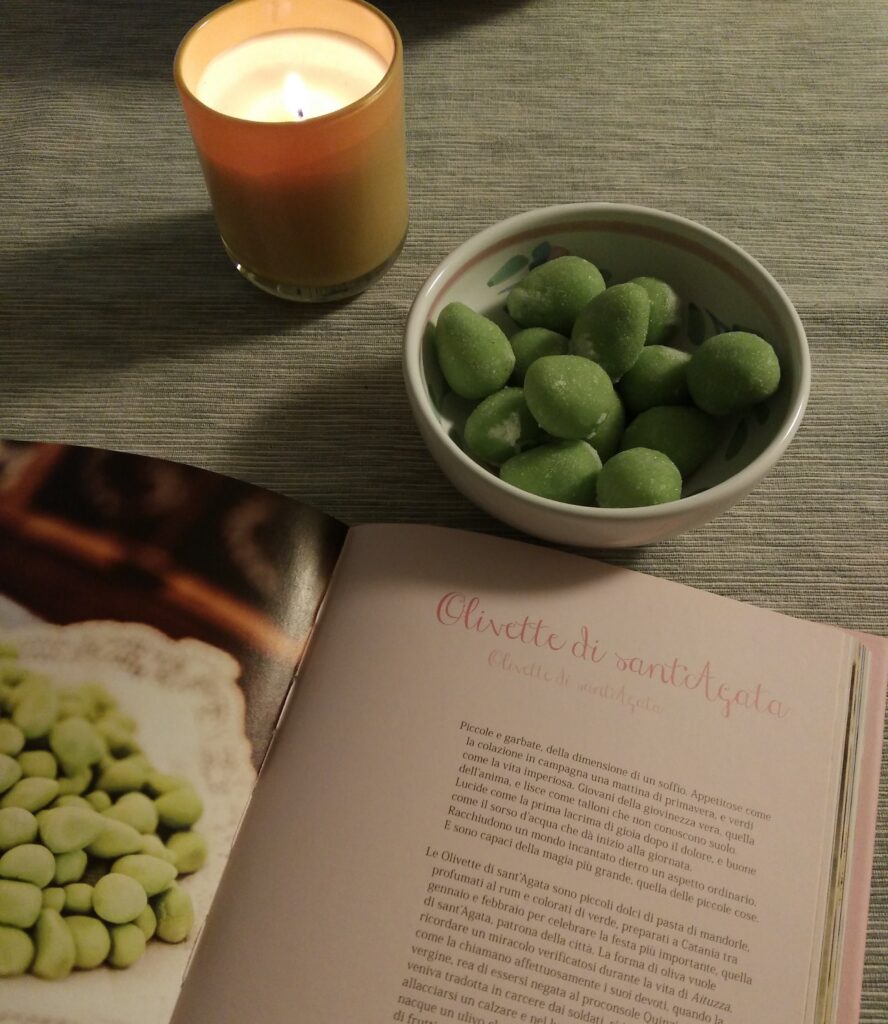 Olivette di Sant'Agata: are small marzipan sweets, scented with rum and tinted green. The olive shape is an homage to a miracle performed during the life of Agata, while she was being taken to prison by soldiers for the crime that was to rebuff the proconsul Quintianus, she knelt down to tie her sandal and where she touched the earth, an olive tree grow up large and lush, heavy with fruit.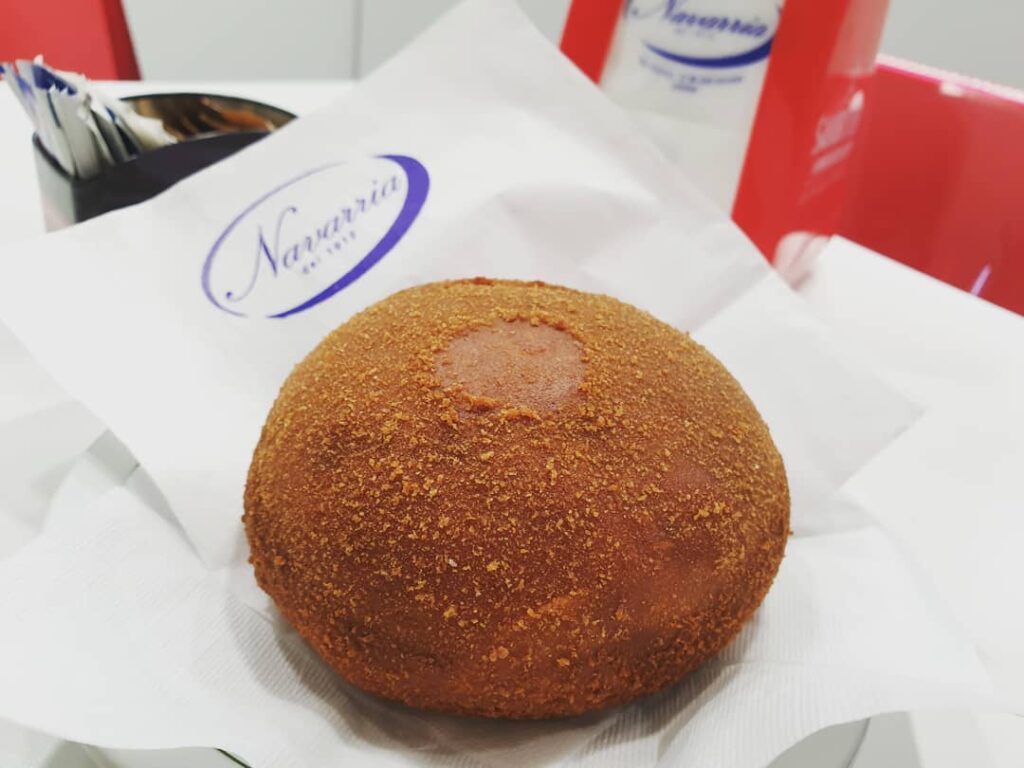 Iris: deep-fried bun, stuffed full of ricotta cream, crema pasticcera, or chocolate cream. The choice is yours.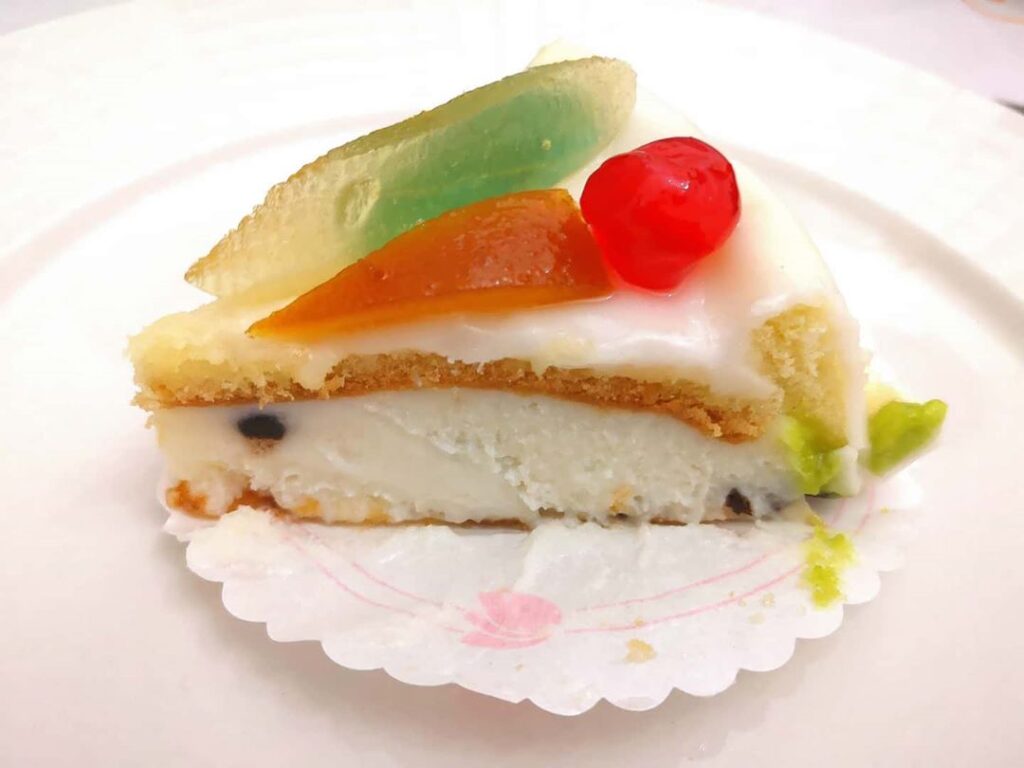 Cassata: typical Sicilian sunday dessert, is made by sweetened ricotta (sheep's milk, by traditional) sponge cake, marzipan and candied fruit.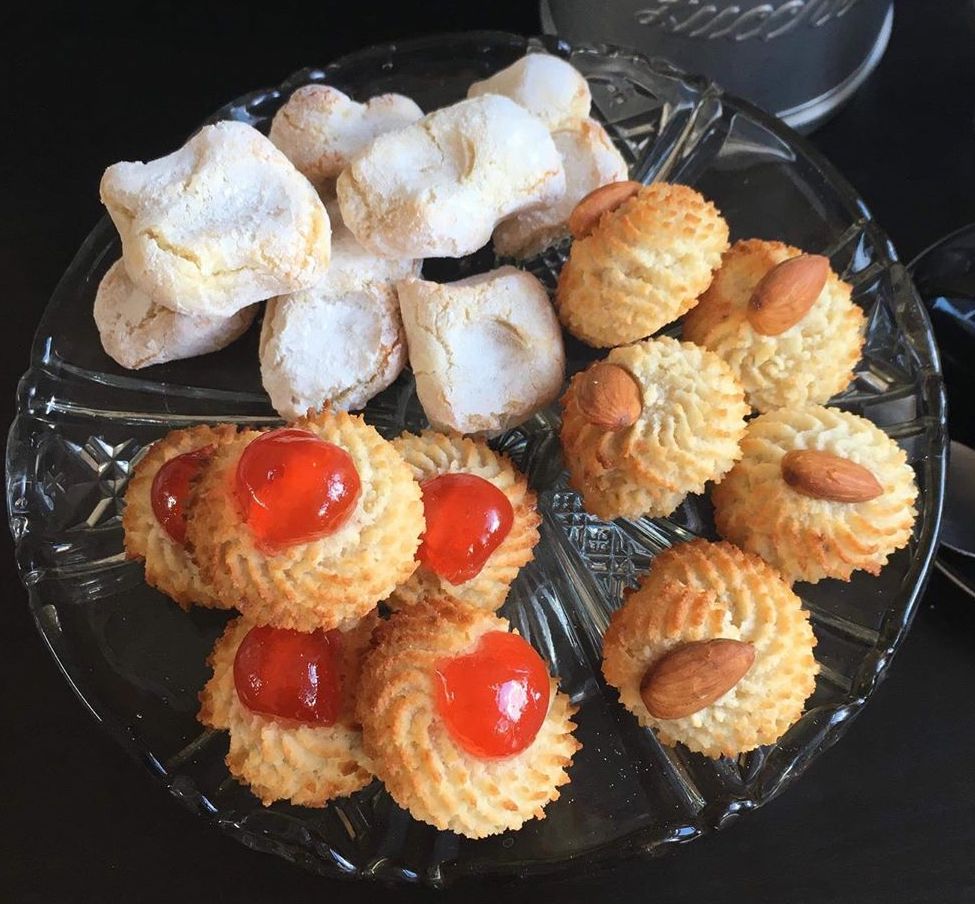 Paste di Mandorla: almond biscuits, are a famous local dessert crunchy on the outside and very soft inside. Are prepared with almond flour, sugar, egg whites. The pistachio pastries, very common sweets in Bronte, require the same ingredients except for the almond flour, which is replaced by very fine shredded pistachios, divine!! One espresso and one pasta di mandorla could be a perfect daily break.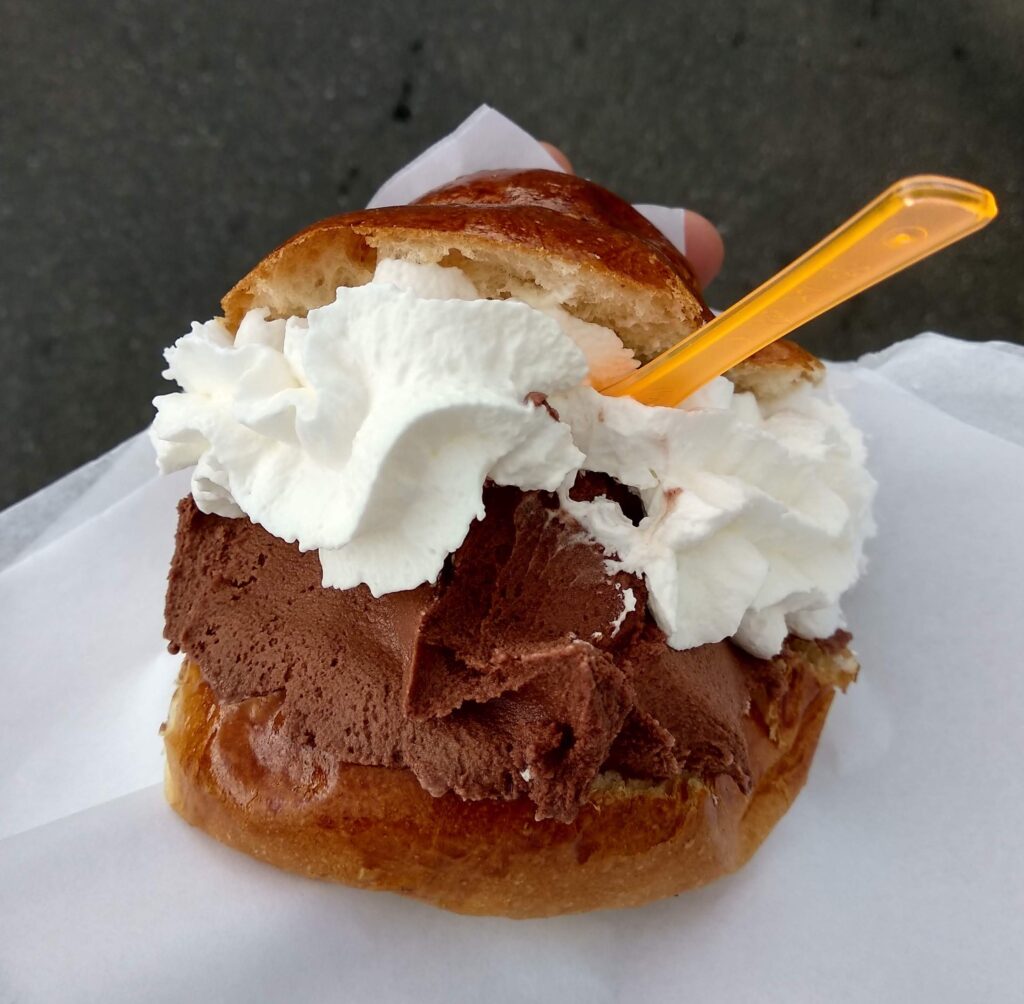 Gelato and brioches: guys, this is the paradise!! You can order this in a bar, gelateria or ice cream van; choose your favorite ice cream and order to fill the brioche with the gelato. That's it!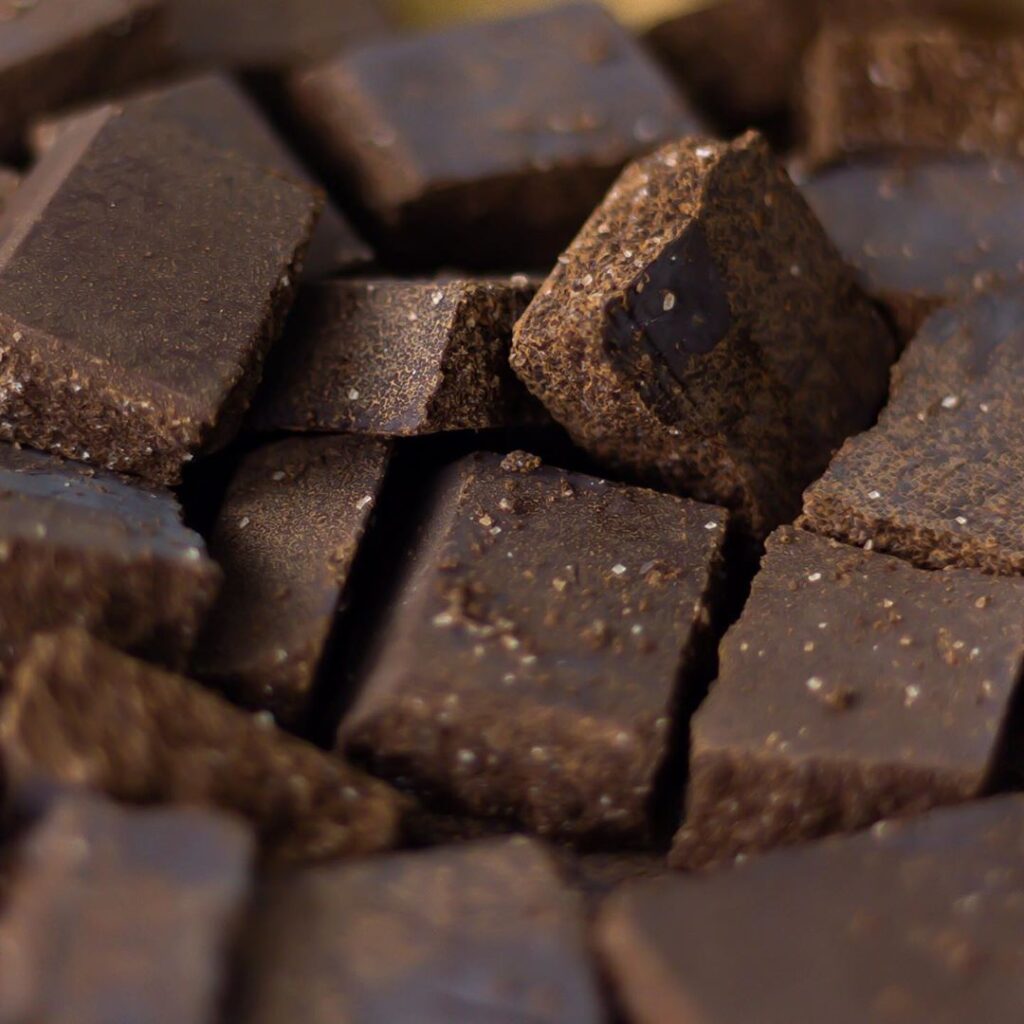 Cioccolato di Modica: processed in the same way the Aztecs did at the time of the Spanish conquistadors, they toasted the seeds on a heated curved stone called metate and then ground them with a stone rolling pin. The result it's a "cold" chocolate grainy and crumbly with a "rough" appearance texture. It is traditionally flavoured with cinnamon, vanilla, chilli or citrus fruits.