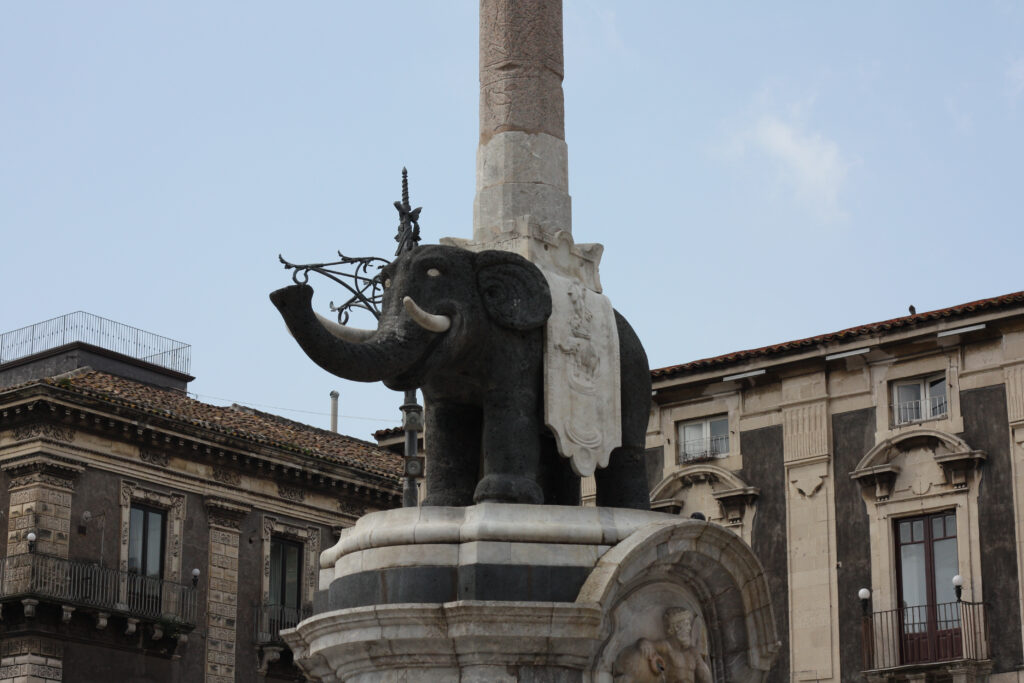 Catania is the second largest city of Sicily and over the centuries, it has faced earthquakes and volcanic eruptions, it has undergone alternating dominations and urban transformations. In 1669 lava covered a part of the city and then, years later in 1693 an earthquake shook the town down. The entire old part of town was rebuilt in Baroque style and they used as building material, lava! Catania is essentially a "grey" city and unique in the world for the color of the "basalt". Mt. Etna dominates the landscape and is ever-present in the inhabitants' lives here, even so far as to shape the tastes of the land.
Catania was founded in the 8th Century BC by Greeks from Chalcis.
Visiting Catania is quite easy cause the city centre is small, the main square, Piazza Duomo could be your starting point with the Cathedral dedicated to St. Agata, the city's patron saint. Vincenzo Bellini, Catania's most famous "son" is buried here, as are three Aragonese kings: Frederick II, Louis and Frederick III.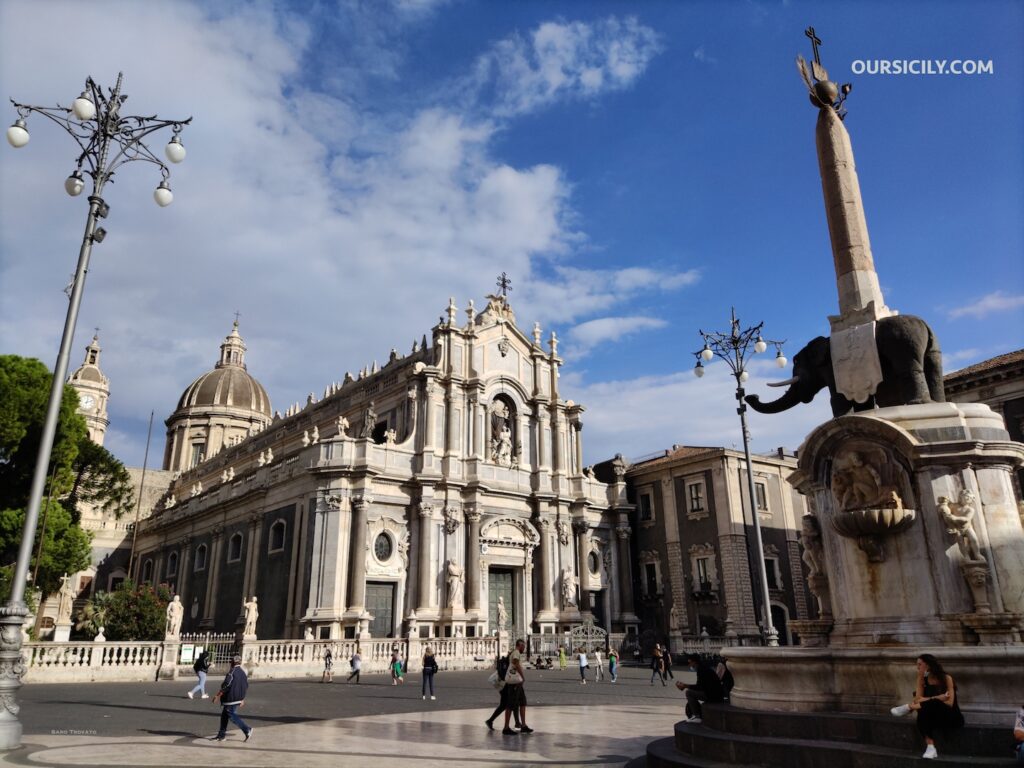 Sicilian Baroque facade carved out of Carrara marble and adorned with Corinthian columns and a bell tower that dates back to 1387 (it's also the third-largest church bell in Italy, after St. Peter's Basilica and the Duomo of Milan).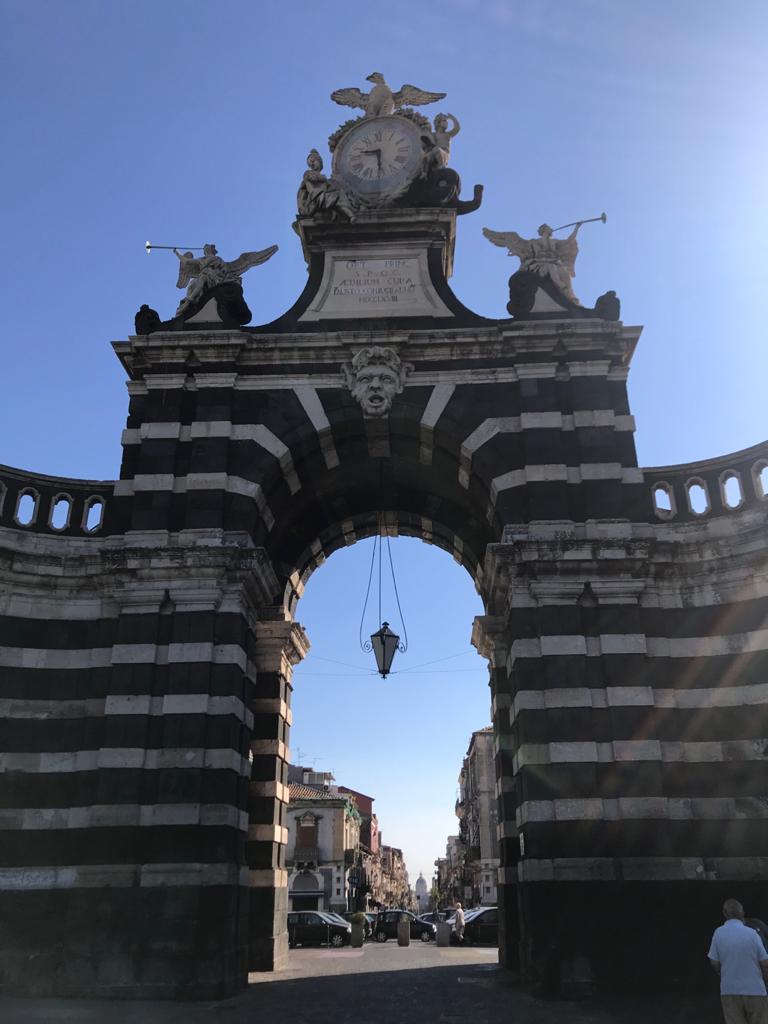 Heading south from the piazza you will go under the 17th Century arch of Porta Uzeda towards the port, a quick right here will take you into Catania's colourful, bustling and odourous fish market. The fish market, in operation 6 days a week since around 900, is basically an Arab souk and very interesting to watch. Get here before lunch and you will enter into a different world, an atmosphere that has remained unchanged for hundreds of years.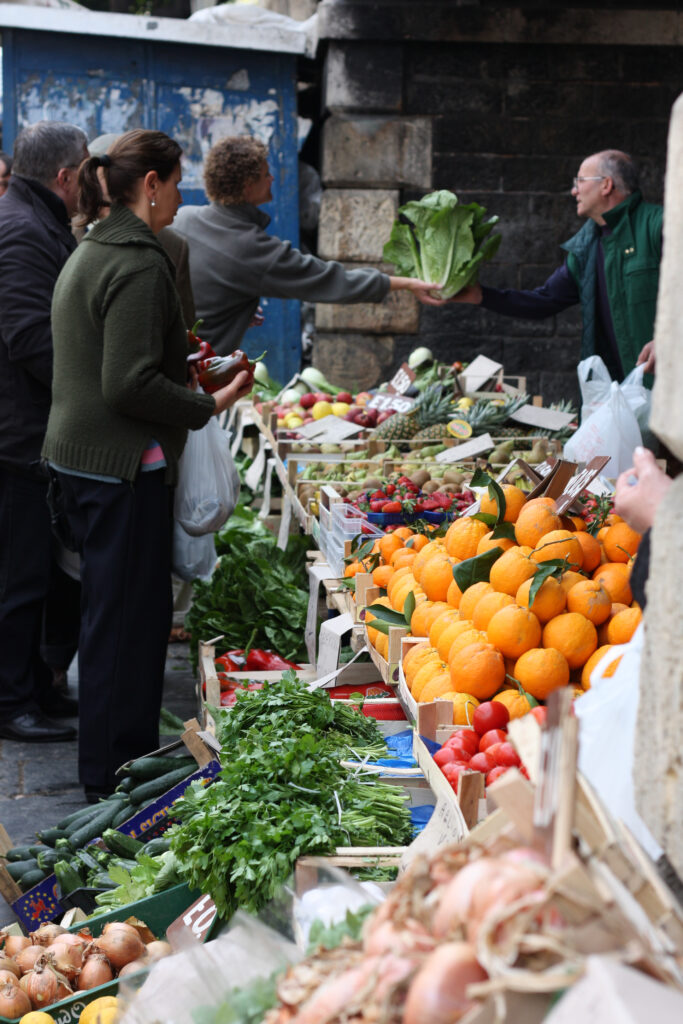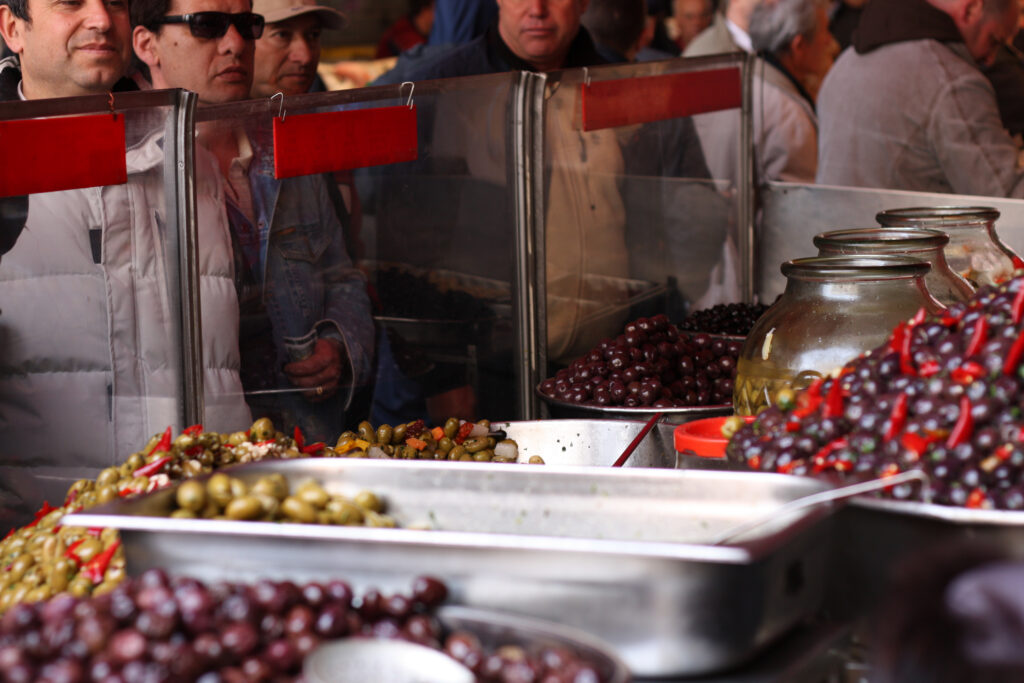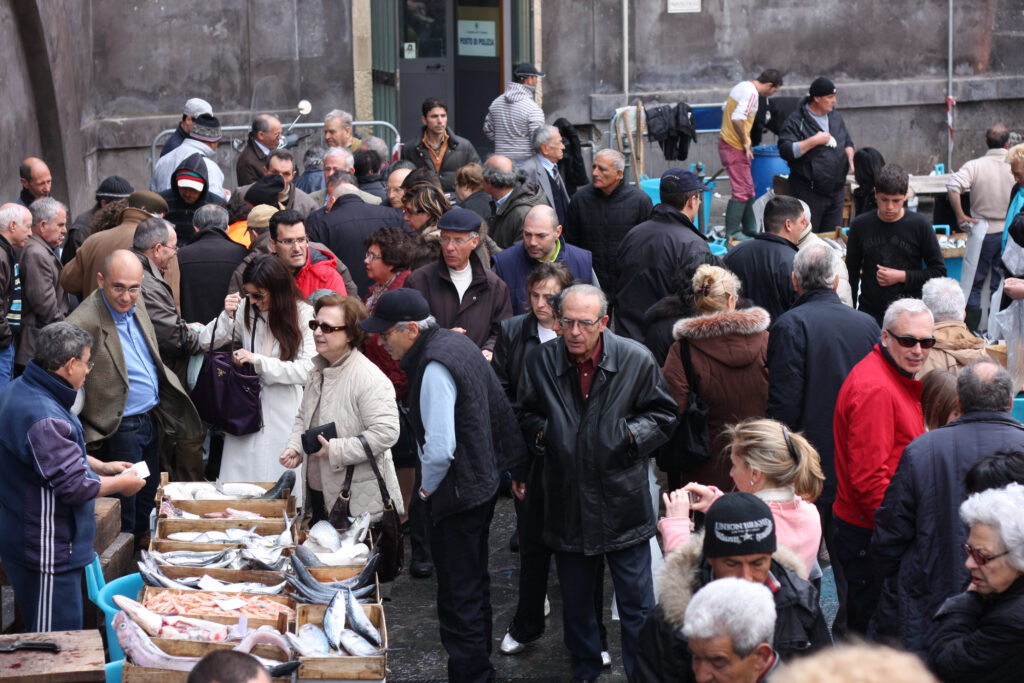 Close to the fish market, you will come to Piazza Federico di Svevia and the old fortress of Castello Ursino. This structure was built by Frederick II in the 13th century on a rocky cliff overlooking the sea. However, the massive lava spill of the 1669 eruption pushed the sea back, creating a new coastline and stripping Castello Ursino of its strategic position.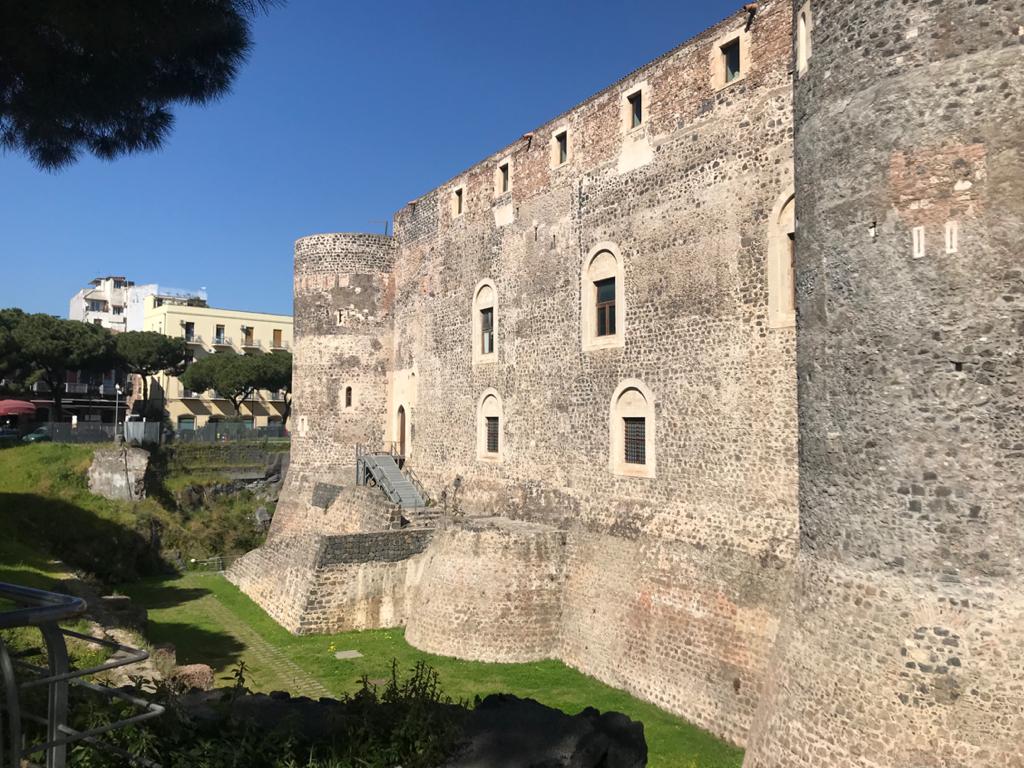 The Teatro Romano in Via Vittorio Emanuele, was built on the site of a Greek theatre in the 2nd Century AD. The Roman Amphitheatre in Piazza Stesicoro is not usually open to the public, though can be viewed from outside it was the largest amphitheatre in Sicily, around 15,000 spectators (a cousin of the Colosseum). Don't miss the opera house Teatro Massimo Bellini, Palazzo Biscari, The Benedictine Monastery of San Nicolò is likewise not to missed. The tiny Museo e Teatro dei Pupi Fratelli Napoli is magical.
After this, you could go to eat something in one of the many restaurants or bars in the area. Arancino, caponata, granita and many more are a treasure trove of sicilian flavors.. mmmmmm gnammy!
Check our hints about Catania: