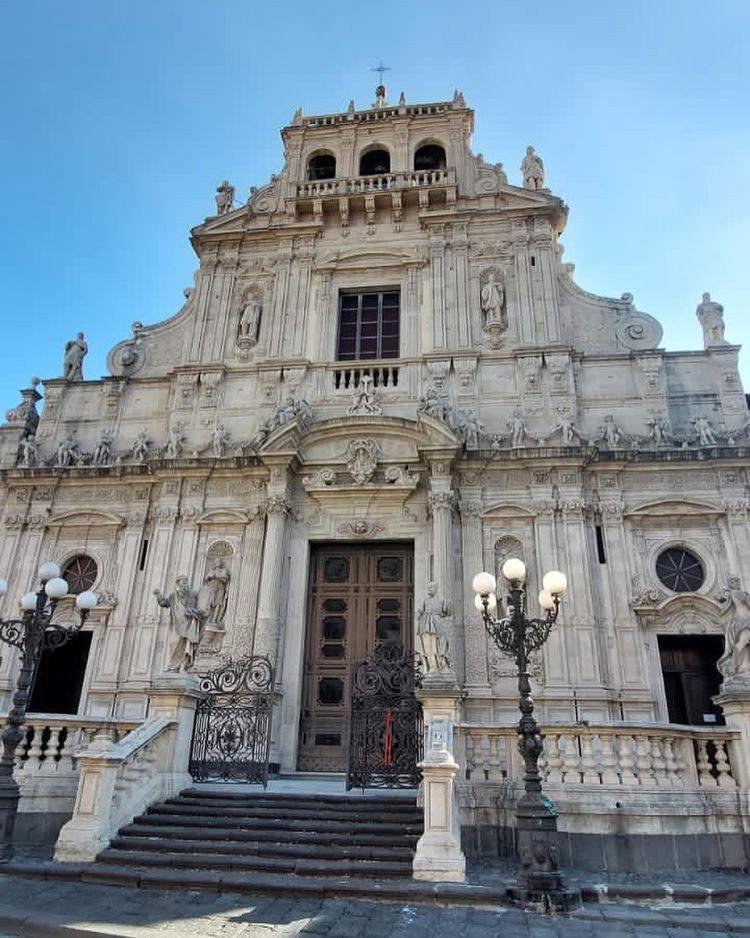 "Acireale's rich history"
Acireale is a city situated between Catania and Taormina. The city has a rich history dating back to ancient times. Known for its Baroque architecture, stunning views of Mount Etna, and vibrant culture.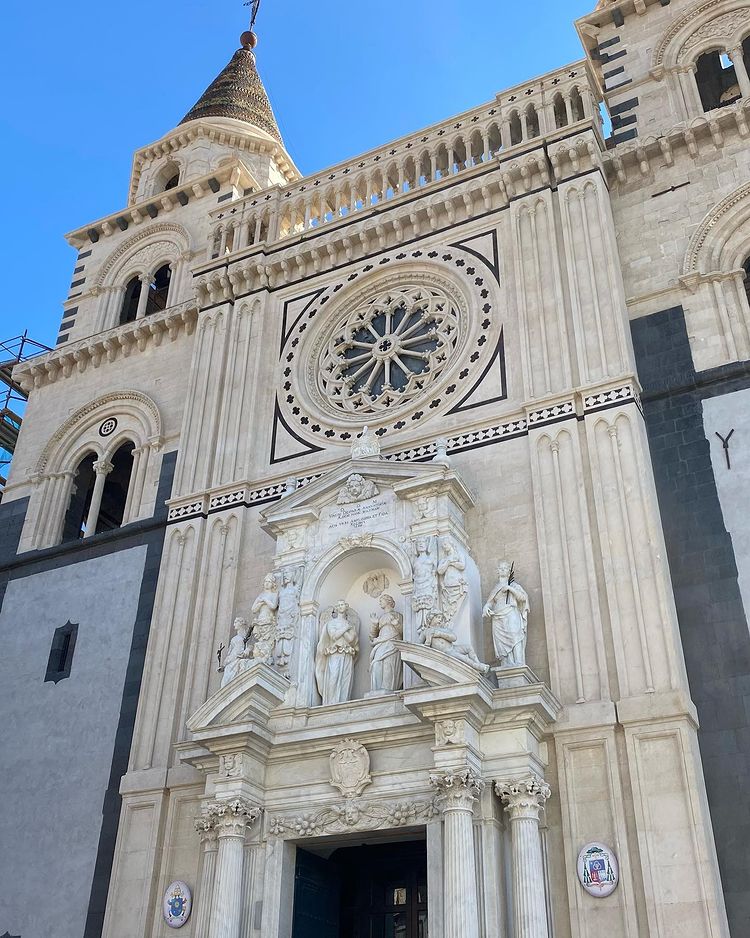 One of the most notable landmarks in Acireale is the Basilica di San Sebastiano, a beautiful Baroque church built in the 18th century. The church boasts an impressive collection of frescoes, sculptures, and artwork, making it a must-see for visitors to the city. Another famous monument in Acireale is the Palazzo Comunale, a historic building that houses the town hall and the civic museum.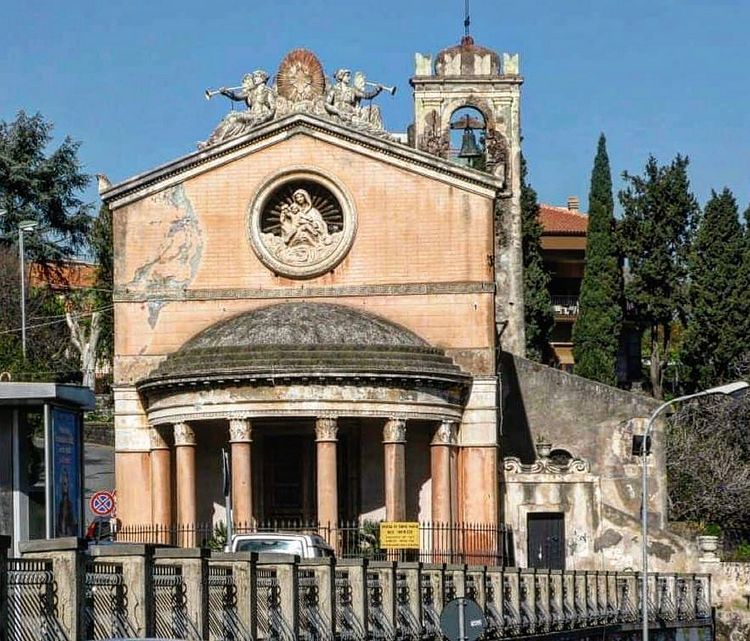 Acireale is plenty of churches and one of the most beautiful is Santa Maria dell'Indirizzo. It dates back to 1709 and is near the beautiful public gardens, Villa Belvedere the largest municipal garden in the city of Acireale.
The splendid neoclassical façade, dominated by a large semicircular pronaos bordered by six columns, was built in 1812 as part of a major restoration by architect Sebastiano Ittar, son of the more famous Stefano Ittar. It's Neoclassical in style and may have belonged to the locally important Nicolosi family, a name that is visible in many places in Acireale.
One of the unique features of Acireale is its elaborate Carnival celebrations. The city is renowned for its extravagant parades, colorful floats, and lively street parties that take place in the weeks leading up to Lent. During this time, the city is transformed into a festive and vibrant atmosphere that attracts visitors from all over the world.
Acireale is also known for its delicious cuisine, which features a variety of seafood dishes, pastries, and sweets. Visitors can enjoy local specialties such as pasta alla norma, arancini, and cannoli while savoring the beautiful coastal views.
Overall, Acireale is a charming city that offers visitors a glimpse into Sicily's rich history, culture, and cuisine. Whether you're interested in exploring the city's stunning architecture, sampling its delicious food, or immersing yourself in the lively Carnival celebrations, Acireale has something to offer everyone.