Aci Trezza & Aci Castello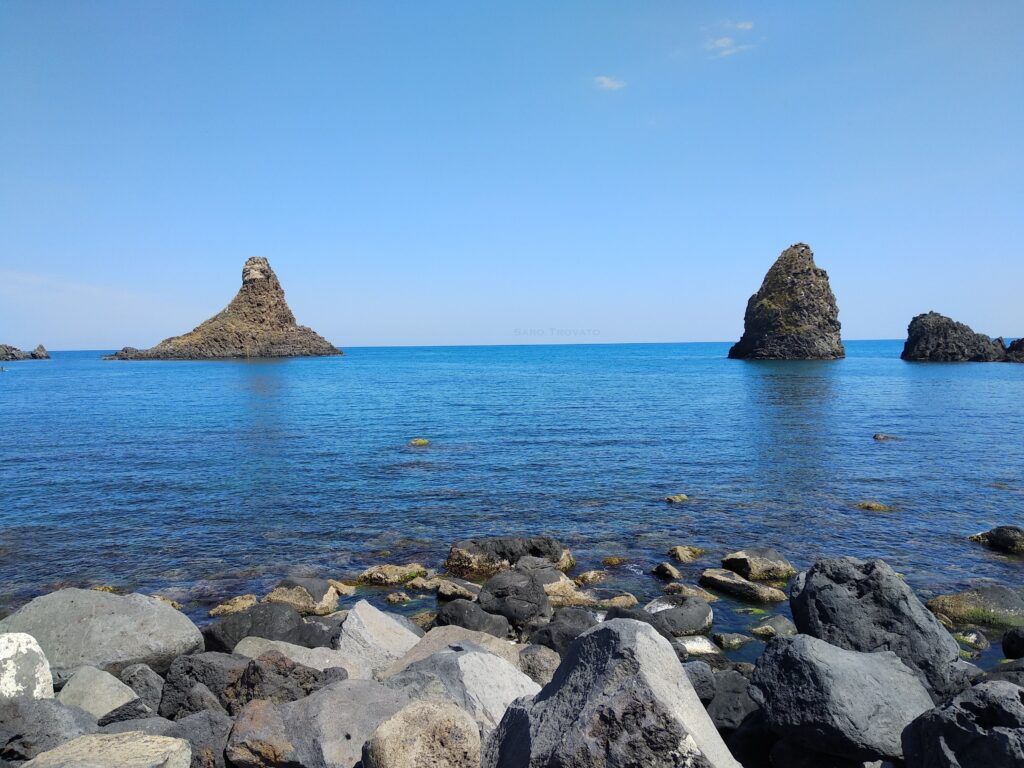 Aci Trezza is a laid back village and could be the perfect place to soak up the sea breeze and enjoy a traditional Sicilian sunny lunch with seafood or a tasty granita with brioche.
The village is built in a magic and evocative location, as Omero described it with the myth of Cyclopes and Cyclopean Rocks. They are mentioned in the Odyssey: according to the poem these isles are the rocks that Polyphemus threw against Ulysses while the latter was escaping the island after blinding the Cyclope. "The island of the Cyclops", protects the town from the sea and offer a breath-taking view on the coast and on its wonderful black volcanic cliff, that ends up merging with the blue, crystal clear sea, Faraglioni Nature Reserve. Beside the rocks sits the island of Lachea, now a biology research station run by the University of Catania.
Another place to go is the Museum Casa del Nespolo is an old house in the old centre and contains set photos, posters and other material from the movie "I Malavoglia", directed by Luchino Visconti, filmed in Aci Trezza in 1947 and the cast was made only of actors chosen among the town's population. The movie takes inspiration from the novel "I Malavoglia", written by Giovanni Verga.
Certainly Lungomare (seafront) is the best place to walk and enjoy the view.
A small list of food places.