Pistachio
Sicily is home to the world's most-prized variety of the seed, centred on the town of Bronte, on the slopes of Mt. Etna.
Bronte's pistachio is the most expensive, is called "Sicily's green gold", one kilogram of the seeds, unshelled, typically costs 40 euros. This is more than double the price of pistachios from the world's two giant producers – the US and Iran. Collecting this fruit is expensive. It is still done manually directly from the trees by dropping the fruits one by one into a container carried on the shoulders.
The flavour and aroma are incomparable to others and make ice creams, sweet or salty sauces, creams, and desserts unique with an incredible and delicate balance of sweet and salty. The Bronte Pistachio obtained European Union P.D.O. certification in 2009.
Almond
Almond trees have centuries-old origin and their cultivation, along with vineyards and lemon gardens, characterize the southern sicilian area.
From Agrigento to Siracusa in early February, almond trees in bloom are an unmissable, stunning sight.
Pizzuta, Fascionello and Romana are good and famous varieties but the best cultivar is Pizzuta from the city of Avola, an excellent product with incomparable organoleptic qualities, that is appreciated all over the world.
This almond is the basis of many sicilian recipes: almond milk, granita, marzipan, martorana fruit, nougat, almond biscuits, almond pudding (biancomangiare) and candied almonds.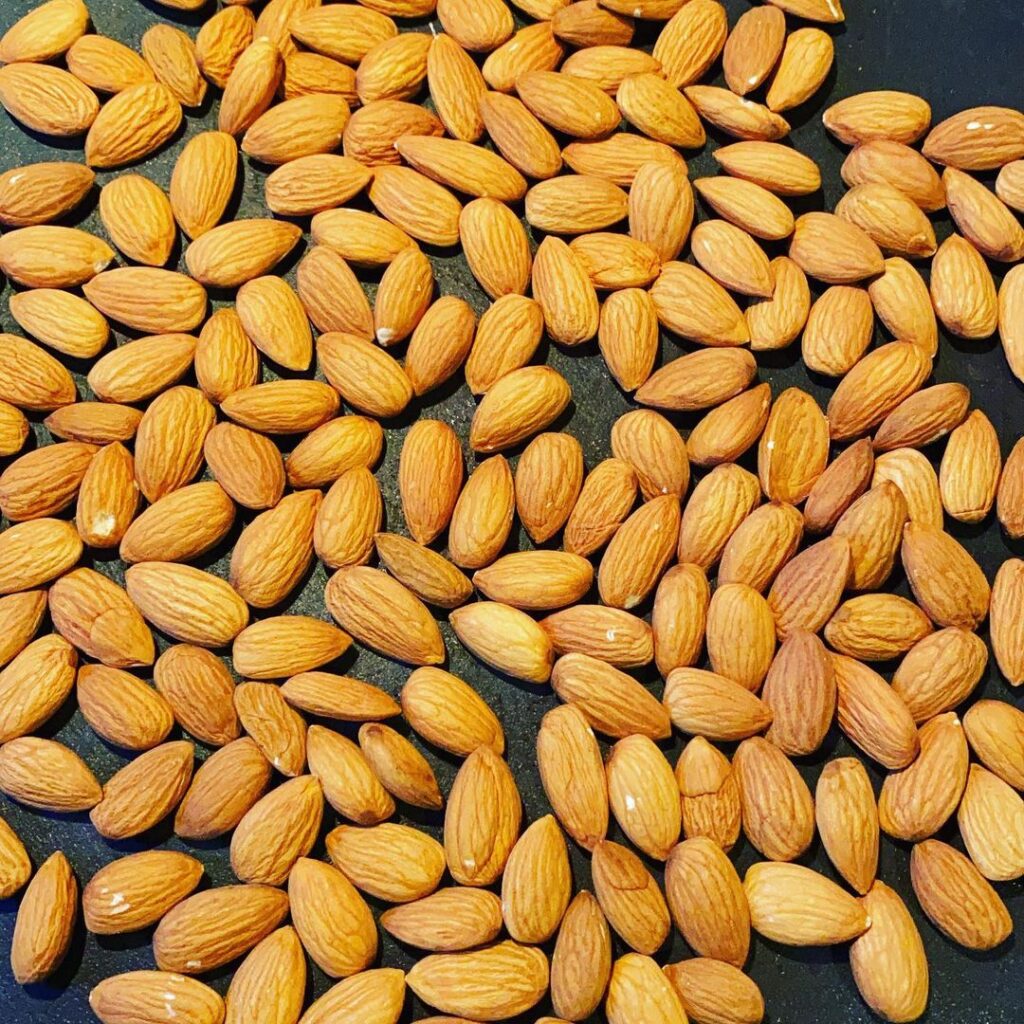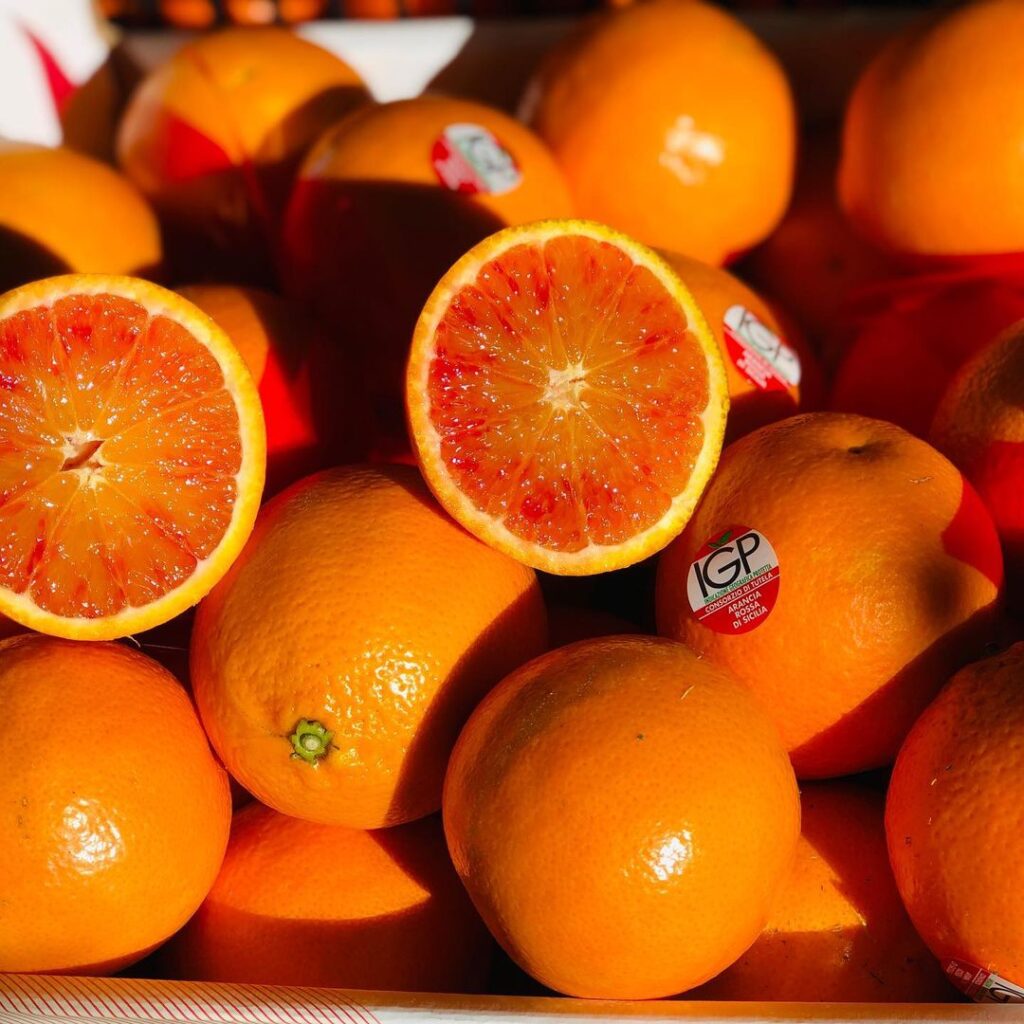 Orange
This magnificent fruit is certainly one of the most representative symbols of Sicily when you think about this island. Brightly colored on the outside, with a soft and juicy pulp, a great boost of vitamin C and of course a characteristic taste, an orange is often our first option when we crave a healthy snack.
Some districts belonging to the provinces of Catania, Syracuse and Enna can boast a PGI mark (Protected Geographical Indication) for the production of the so-called "Red Orange of Sicily".
The Tarocco is the most appreciated variety among all Sicilian red pulp oranges. This table fruit, considered the queen of oranges, is spherical, seedless and easy to peel. At the beginning of the production season its pulp is somewhat clearer, but, as the snow appears on Mount Etna, it becomes more and more red. It can be enjoyed from December to April.
Tomatoes
Pachino tomatoes are an explosion of freshness in your mouth: sweet pulp and savory at the same time containing all the flavors of the land where it is cultivated. Red, round, and intensely fragrant. Crispy outside and soft inside.
The high exposure to the sicilian sun, the wind, the sea breeze or the chemistry of all these elements together, the tomatoes have exceptional nutritional properties.
In the southern corners of Sicily like, Noto, Pachino or Porto Palo di Capopassero, this tomato is at its best.